To print payroll checks (paychecks) from QuickBooks Online, you will need the following requirements:
Firefox / Chrome Browser
Adobe PDF Reader
Subscription to QuickBooks Online Payroll (30 Day Trial is available)
Once enrolled in a QuickBooks Online account and QB Online Payroll, you can follow the guide to setup printing payroll checks for your employees. Starting in Feb. 2014, QuickBooks Online has a new home screen interface, similar to the 2013/2014 desktop editions. [Click on the image to see more details.]
Click on the "gear" symbol in the upper right corner of the home screen.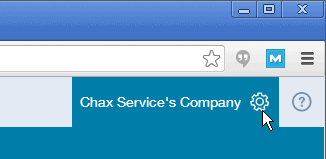 Mouse over the gear icon and it will open the setup menu screen. Click on the Payroll Settings to start configuring Paychecks.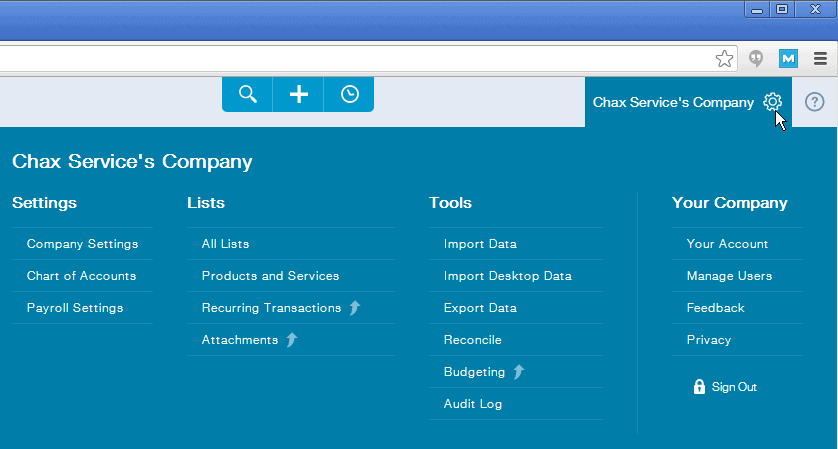 Once the payroll settings (or preferences) are displayed, you can click on the Paycheck Printing option to configure how the checks will print.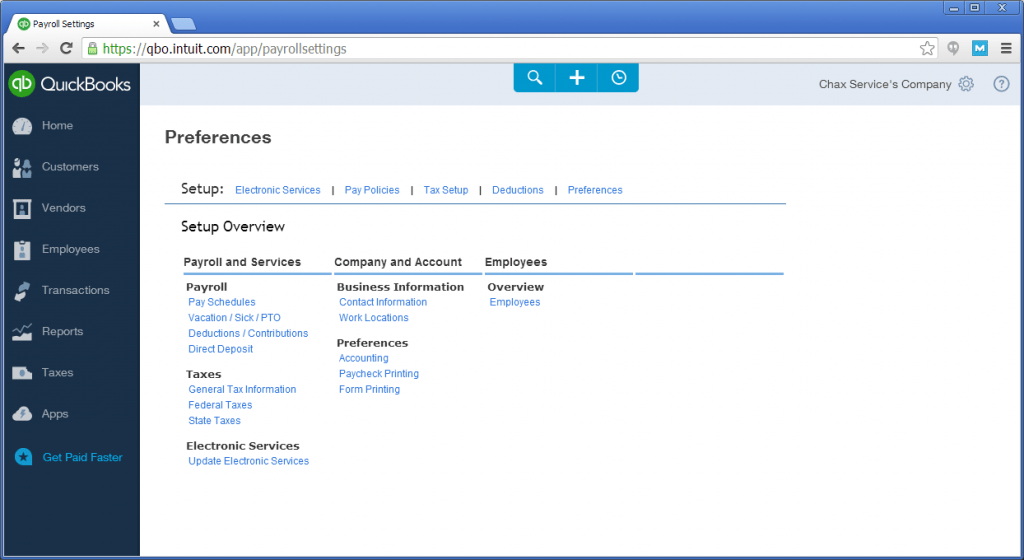 For best results, select the pre-printed check single stub option when printing checks using MultiCHAX.
Clicking OK in the Paycheck Printer Settings will take you to the Printer Setup screen.
This portion is only necessary if you are using your own Pre-Printed checks and not printing checks using MultiCHAX.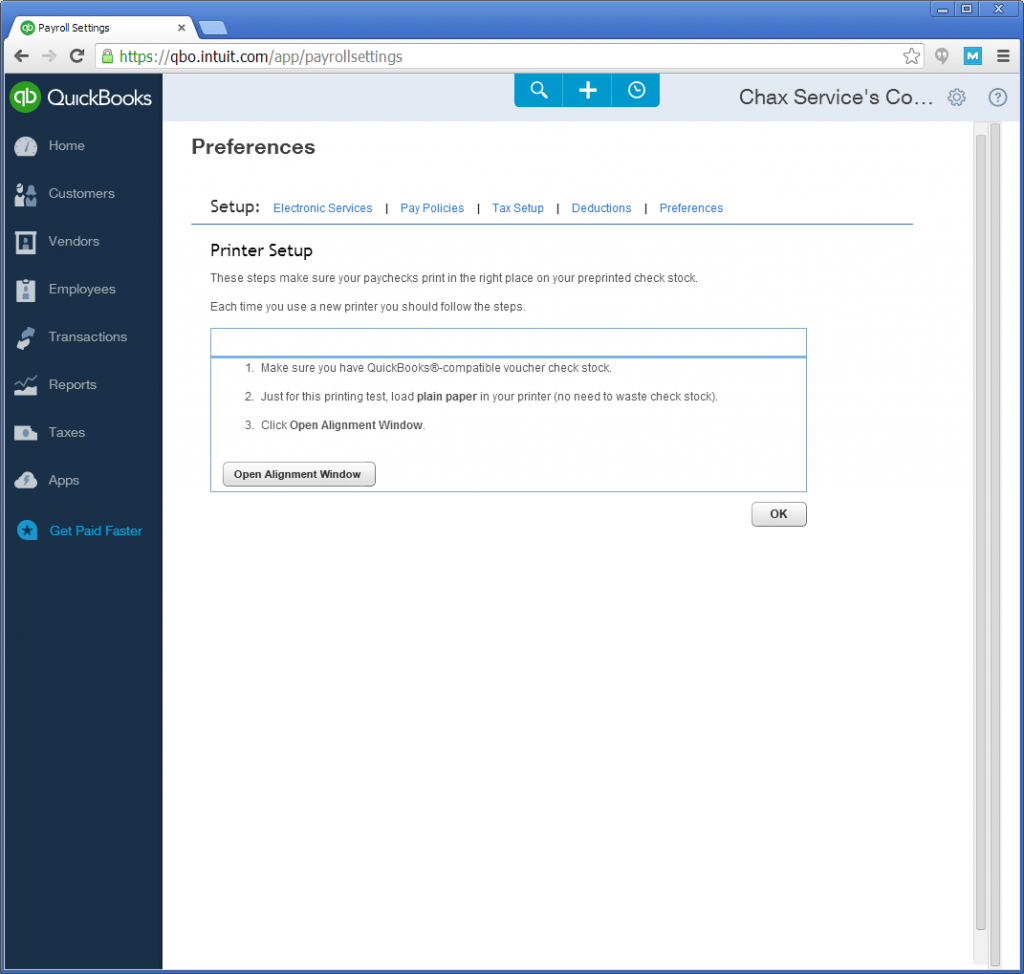 Next, setup employees by adding them to the Payroll Setup under Employees.
Here you can configure their hourly rate, and if they prefer direct deposit or paper check.
You can also configure their deductions, and see a sample view of their paycheck on the right-hand side.
After setting up an employee, you will be taken to the current pay period screen.
In this section, you can enter the employee's hours, and change the payment date.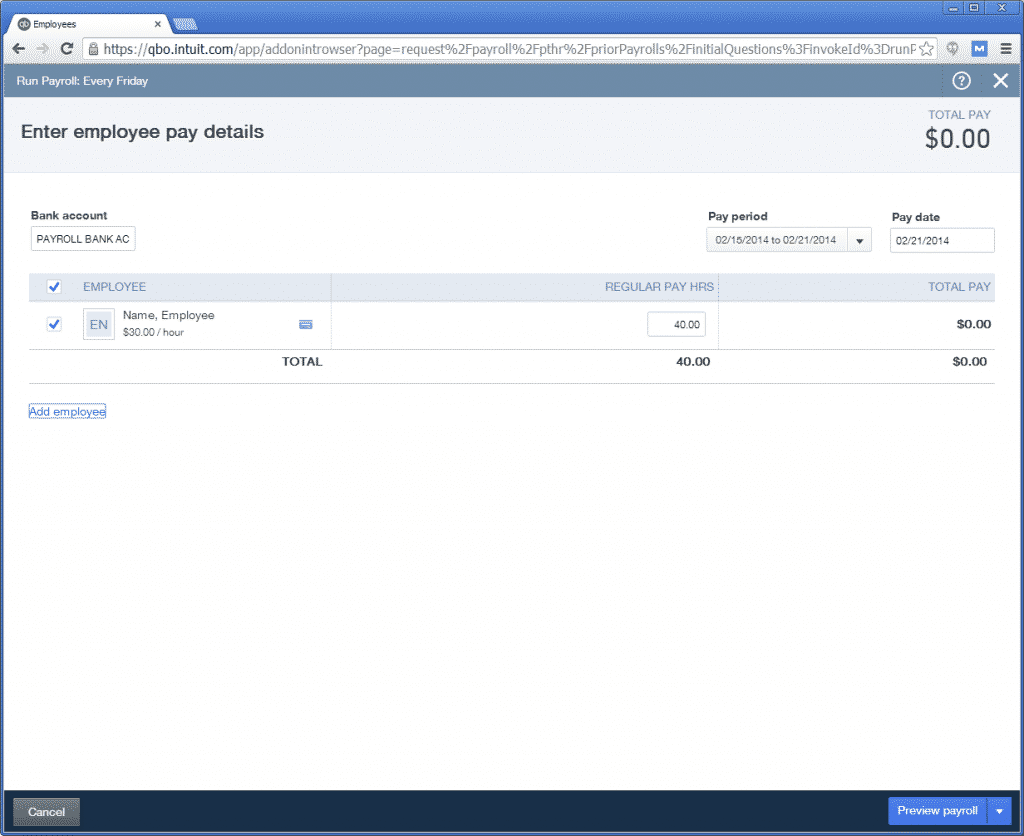 Clicking on Preview Payroll will display the current pay period's paychecks, total amounts with employee taxes and net pay.
At this point, you can submit the payroll to print the paychecks.
Once payroll is submitted, checks will be ready to print. You can enter check numbers to track.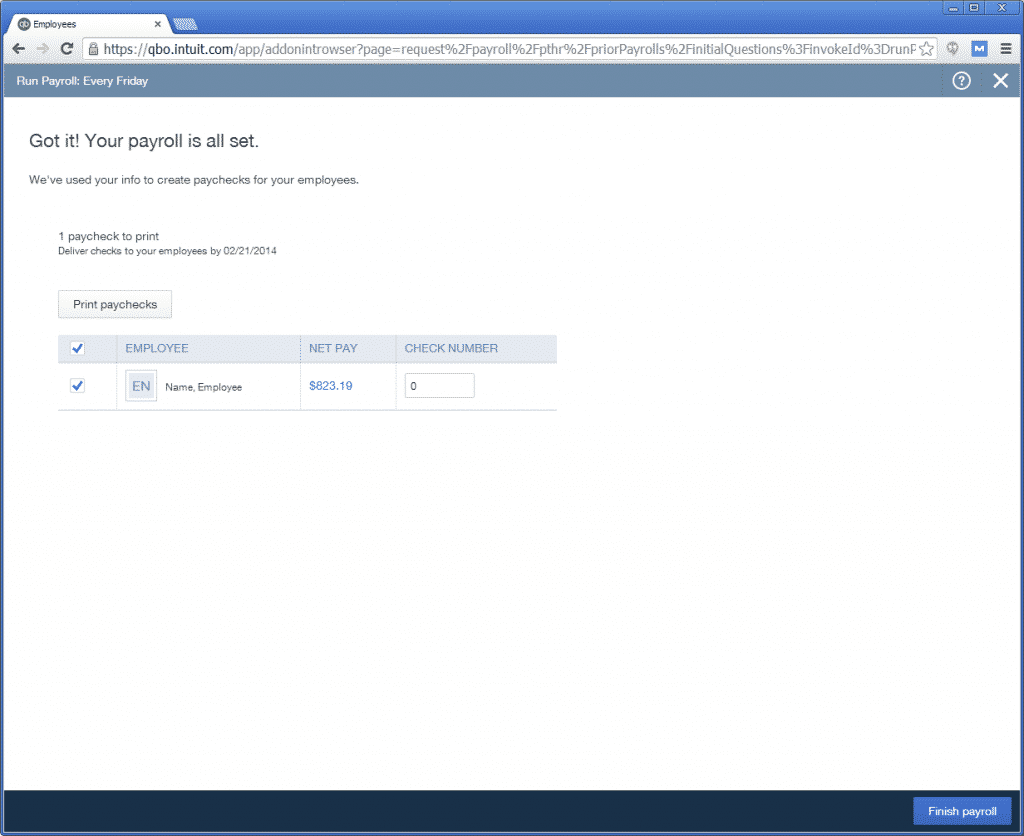 Once printed, the check is saved and printed as a PDF.
The screenshot below is how it looks in Adobe Acrobat.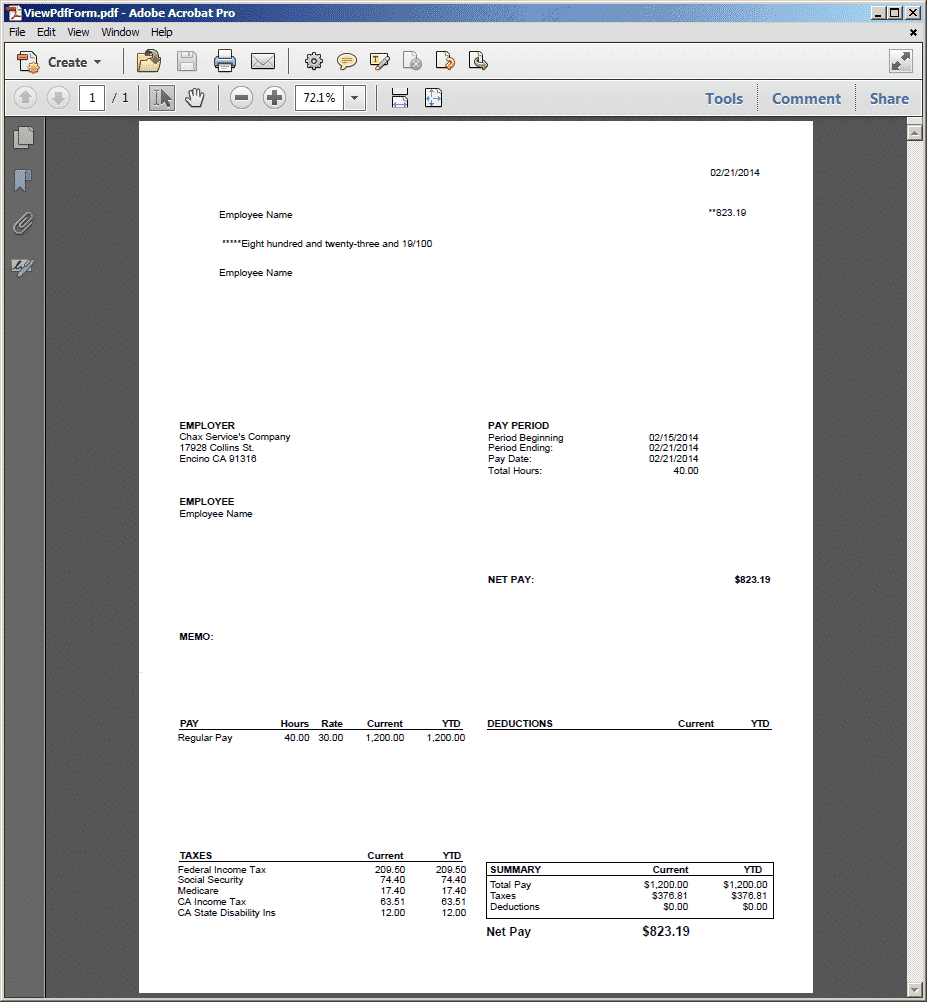 Learn more about how to print your own checks with MICR using MultiCHAX
Contact us if you need further technical support.