MultiCHAX Installation: If you are installing on a network folder, make sure that you have proper (full control) rights to create directories and search, add, modify, and remove files. It is recommended that you place the data files onto a network drive so that all users operating MultiCHAX® will share the same files. Be sure to close all other running programs and turn off all virus protection
programs. You may be required to be logged in as an administrator for the MultiCHAX Installation process.
1. Run the install file "MCHAX.exe" and click on "Setup"

2. Enter your serial number (case sensitive). If you are using the DEMO, follow the onscreen instructions.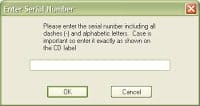 3. Read this screen carefully. The anti-virus software must disable before installation. Failure to do so might prevent necessary components from installing properly.
4. Read the license agreement carefully before continuing.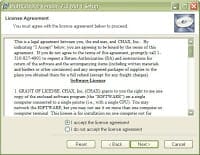 5. Select "Browse" to save the MultiCHAX database at your preferred location or click next to save in the default folder.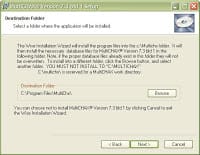 6. Click "Next" to install the MultiChax Virtual Printer Driver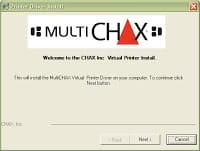 7. Click on the appropriate accounting package you are using (QuickBooks). Make sure to have a company (or file) open as the "Admin" username before continuing.
8. If you are successful, QuickBooks will display an Application Certificate, which you must grant access to MultiChax. Select "Yes, always; allow access even if QuickBooks is not running," then click "Continue."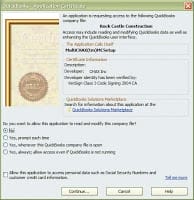 9. Clicking on "DONE" allows you to continue to the main screen of the MultiCHAX Setup.