You can import/create templates in the edit control screen. To open it, select MULTICHAX > SETUP > SELECT CONTROL > EDIT THIS CONTROL.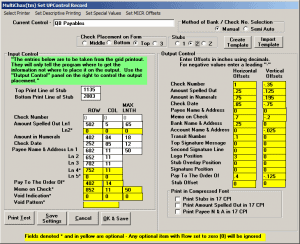 Create Template
Click on this button to create and name a template copy of the currently selected control record. You will be given the opportunity to choose where you want to save this template. The template will contain all the control information displayed on this screen and can be imported to facilitate adding control records with similar requirements.

Import Template
Click this to import a template that has been created by you or provided by CHAX, Inc. The template will replace all fields currently existing in the currently selected control record.
NOTE: You should have created a blank control record named as you desire. Execute this Import Template function from this blank control record.